HOME SERIES
Poles are produced on an individual order, they can be trimmed by 1,5 cm for ease of installation.
We have two rod diameters available: 42 mm and 45 mm. Available heights: 265 cm - 310 cm. Characteristics:
- mobile bottom base with a a static-spinning system and a protective rubber with a diameter of 10cm
- one-piece rode with a strut at the top
- top bearing with a protective rubber and a masking rosette with a diameter of 10 cm
Mobile bottom base and the top bearing enable tiny moves of the pole, so they are positioned parallel to the surface of the floor and ceiling even during exercise. To guarantee safety, the manufacturer recommends attaching the pole permanently to the ceiling using the added pins and bolts. If the pole is screwed, it is possible to disassemble it, then the bearing with the cap remain on the ceiling.
The set contains:
- folded pole
- keys for assembly
- dows with screws
- spare Pin
- assembly instructions sent per e-mail
HOME STEEL
Static-spinning set:
- one-piece pole
- bottom base, stainless steel cap (chrome-nickel alloy), powder-coated in colours from RAL classic palette
- Other steel elements are galvanically protected against corrosion.
Before placing an order:
 PLEASE MEASURE THE HEIGHT OF THE ROOM EXACTLY IN THE PLACE WHERE YOU PLAN TO INSTALL THE POLE!
PLEASE DO NOT USE TAILOR METRIC FOR THAT PURPOSE!
Delivery: DPD or UPS, pick-up in person in Warsaw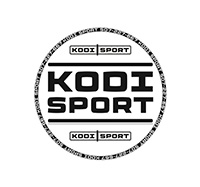 Kodi Sport is a unique, proprietary system in one-piece rods for pole dance. For the production of rods we use materials of the highest quality the components are manufactured in numerically controlled machines, which guarantees the highest precision of production.
Quality, precision and aesthetics are very important to us.
What distinguishes us:
- All series, varieties, configurations are ergonomical, aesthetic and functional,
- ergonomical shape of the bottom base provides safety for hands and feet as well as convenient usage,
- quick change from static version to spinning, with a single move,
- optimally fitted hardness of the rubbers provides security for the ceiling and the floor.
Poles can be only installed on solid and stable constructions (ceilings or concrete beams, rigid wooden or steel constructions).
Polish product. Warranty: 12 months